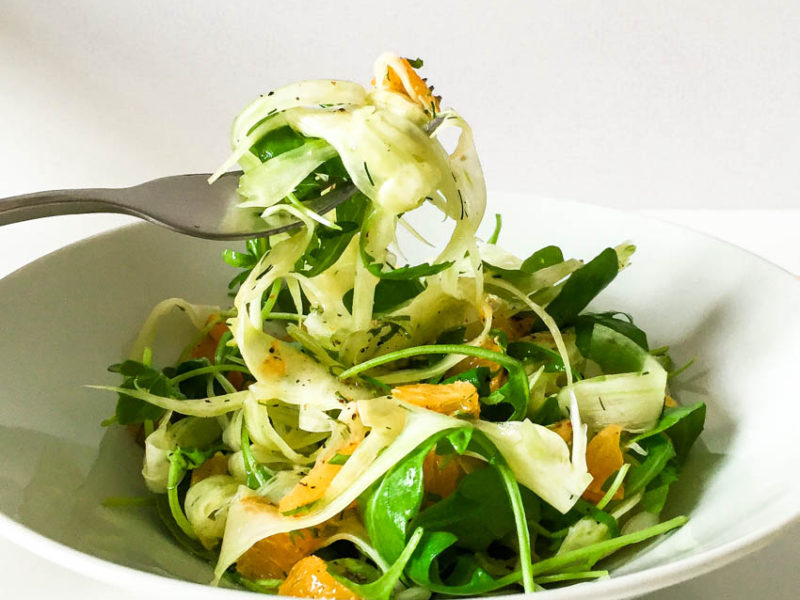 There is something divine about a crunchy, refreshing citrus salad on a hot summer's day!
This raw shaved salad is loaded with a plethora of fresh, summer ingredients: fennel, oranges, arugula, basil and lemon. The juicy orange-coriander dressing balances the crisp shaved fennel and takes it to another level. Serve as a full course, on the side or as the salad course of a sophisticated summer soirée. The secret to beautiful thinly shaved fennel is to use a mandoline slicer like we do in fine dining restaurants. Enjoy en plein air with a glass of Verdicchio or Sauvignon Blanc.
 2 SERVINGS      15 MINS      EASY    VERDICCHIO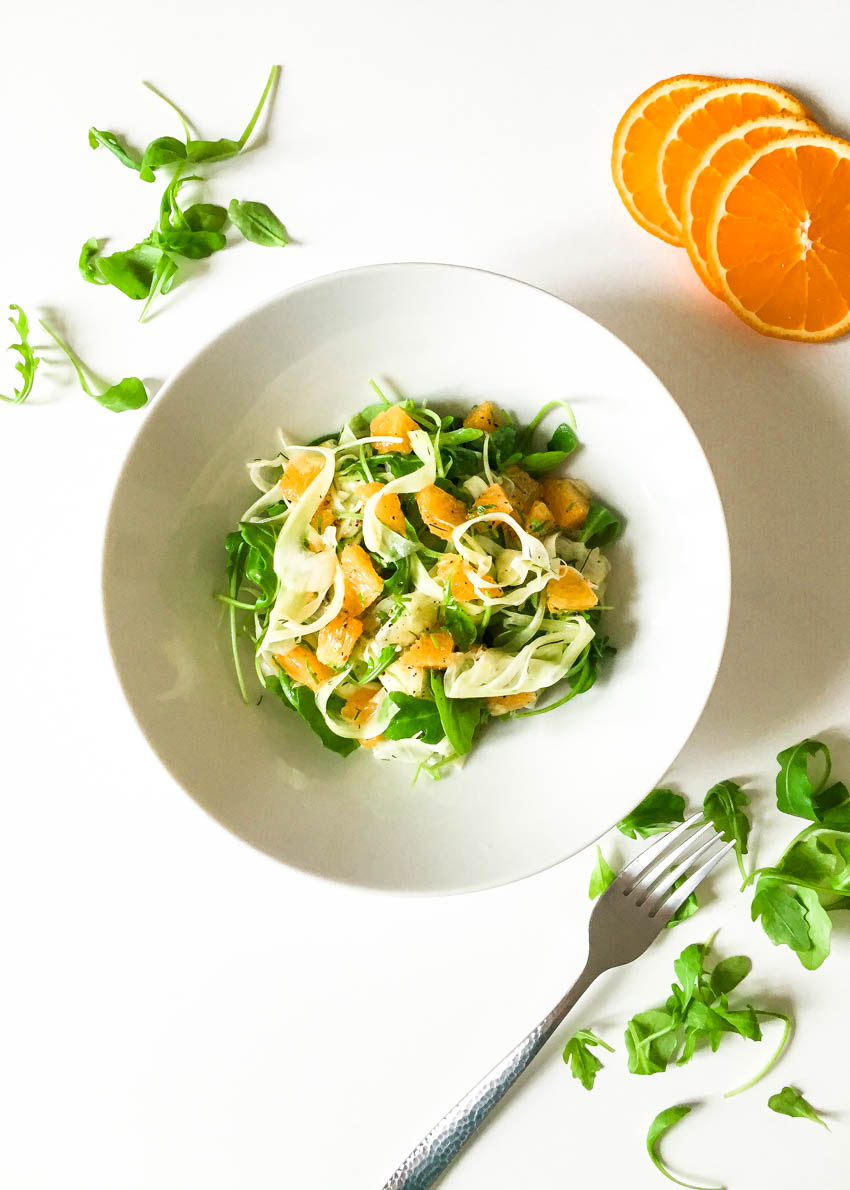 Fennel Salad
2 medium fennel
1 medium orange
1/2 medium lemon
salt to taste
60 g arugula
Orange-Coriander Dressing
2 medium orange
1/2 medium lemon
4 g coriander seeds
2 g black pepper seeds
8 leaves basil
salt to taste
30 ml extra virgin olive oil
METHOD
Fennel Salad
Wash the fennel and cut it in half from bottom to top.Using a mandoline, shave the fennel and place it in a container with a lid.
Squeeze the orange and half of the lemon* over the shaved fennel and season with the salt. Marinate the ingredients for 1-hour minimum in the refrigerator.
Orange Dressing & Finishing
With a knife, remove the orange rind and the skin of each orange segment to create small slices of orange with only the fruit. Then cut each segment into 3-4 pieces and add to a small bowl.
Squeeze in the other half of the lemon. Season with a pinch of salt, cracked black pepper and cracked coriander seed. Add the olive oil.
Finely chop the basil and add to the bowl. Mix well and set aside.
When the fennel is marinated, strain and add to a salad bowl with arugula. Add the orange dressing and mix. Serve in the salad bowl. Bon appétit!
NOTES
An additional hour to marinate the shaved fennel.