One of the most overlooked tips to instantly mastering your kitchen is having the right equipment.
These essential kitchen tools are certainly not the most expensive, but they're irrefutable in value, for example something similar to this steam cleaner. I've rounded up 10 must-have tools that every savvy chef has in their kitchen kit but if you want a more detailed review of the best kitchen equipment then take a look at Village Bakery. Plus reap the benefits of my experience with budget, moderate, and luxury recommendations for each versatile tool below. The list does not include ever-useful chef's knives as their importance is never overlooked, with it being one of the key tools in the kitchen.Shop the savvy kitchen tools below.
Scale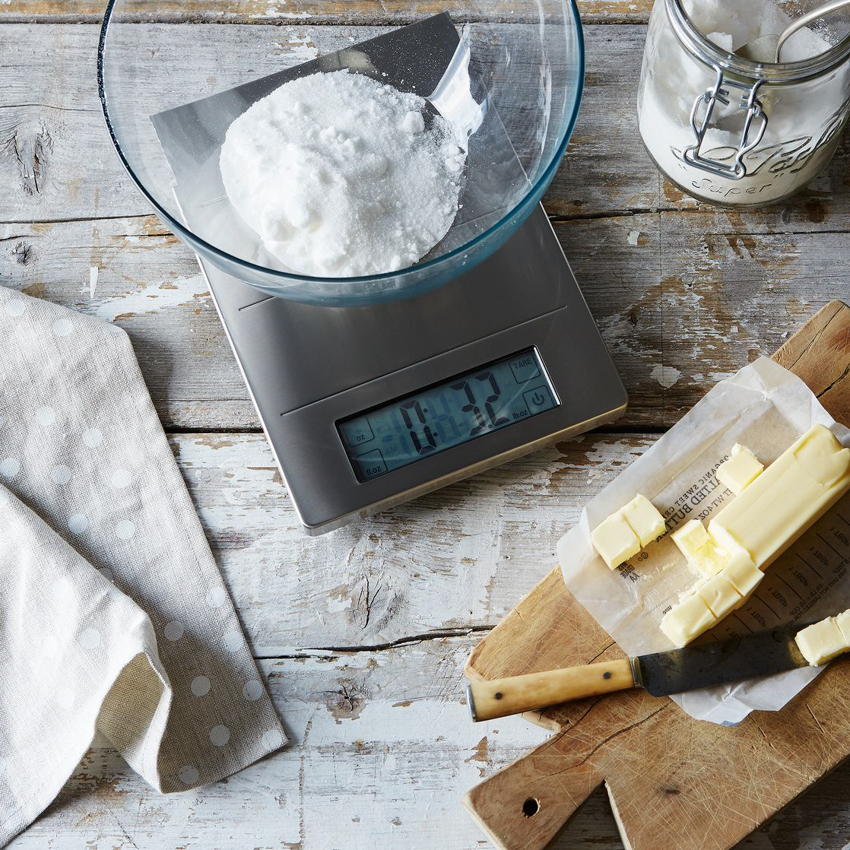 The difference between a bland meal and a remarkable one is the right measure of ingredients. That's where a scale is important; it measures the weight of ingredients and not the volume like cups and spoons. So no matter how you measure your chopped walnuts, they will always be the same weight unlike how they are packed into a cup. That is why professional chefs measure with a scale; for proven consistency and accuracy every time.
Thermometer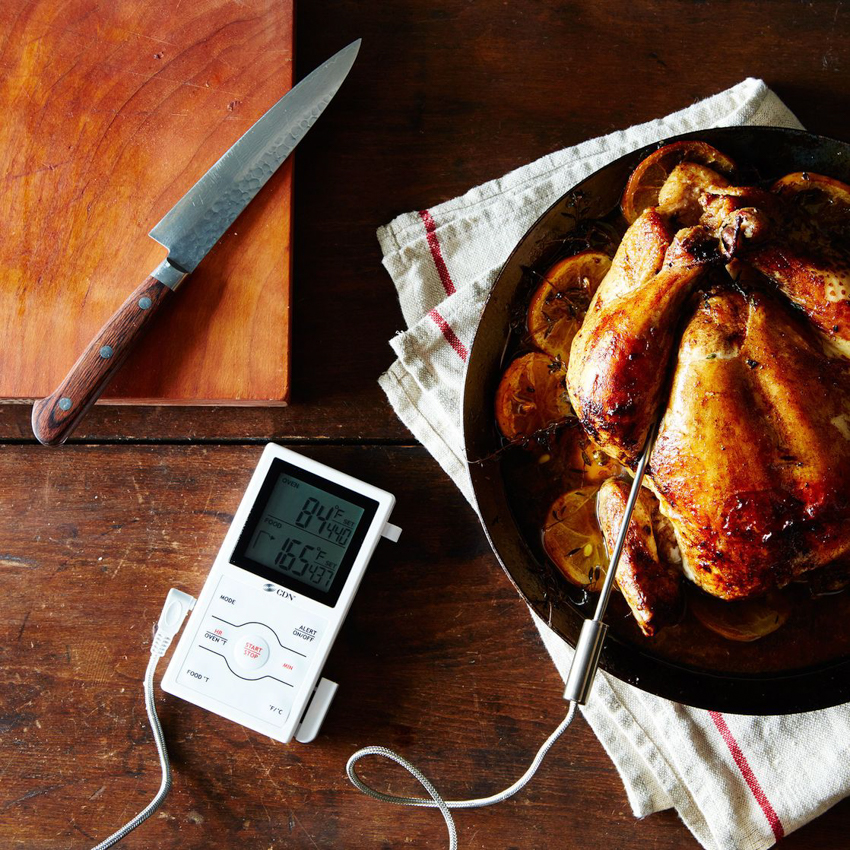 A thermometer is a must-have precision tool. It's used for checking the exact temperature of ingredients. It's the difference between a dry, overcooked turkey or one that will give you food poisoning. It's also the secret to flawless and shiny chocolate, perfect caramel, and creamy custard.
Mortar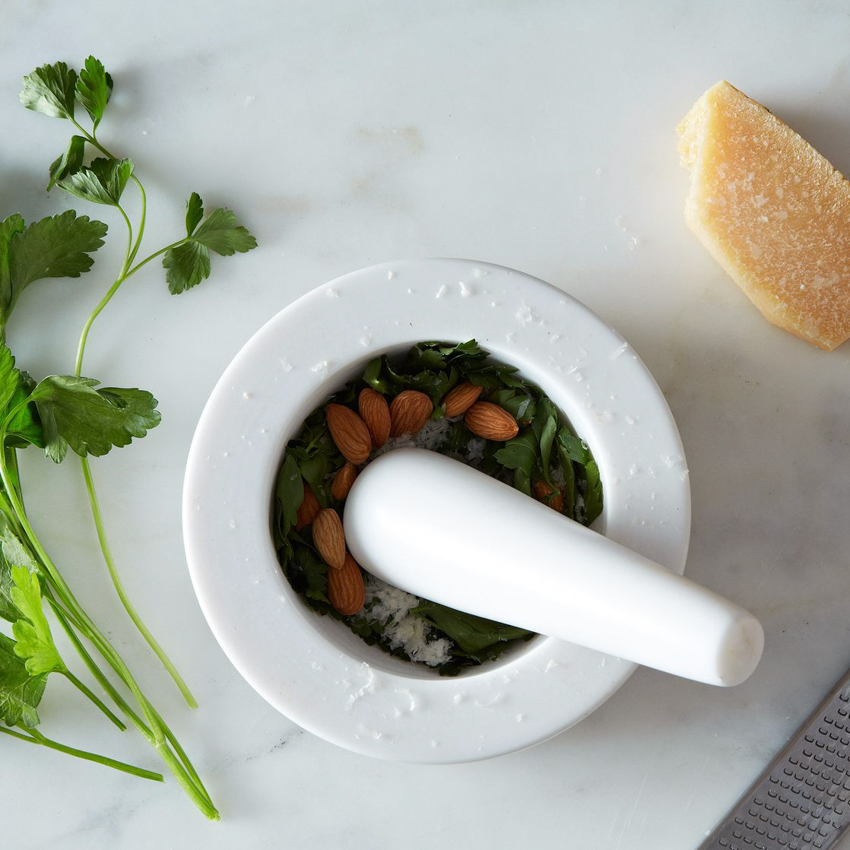 Research shows that to make the most of herbs and spices, release the flavor when you are ready to use them. You will be amazed at how rich your favorite recipes are when you use fresh ground ingredients. A mortar is an incredible tool for grounding ingredients to make a paste, pesto, or sauce which is perfect for marinating fish and meat. Invest in a granite or marble mortar for the ideal grip and because of its durable, you'll treasure if for life.
Peeler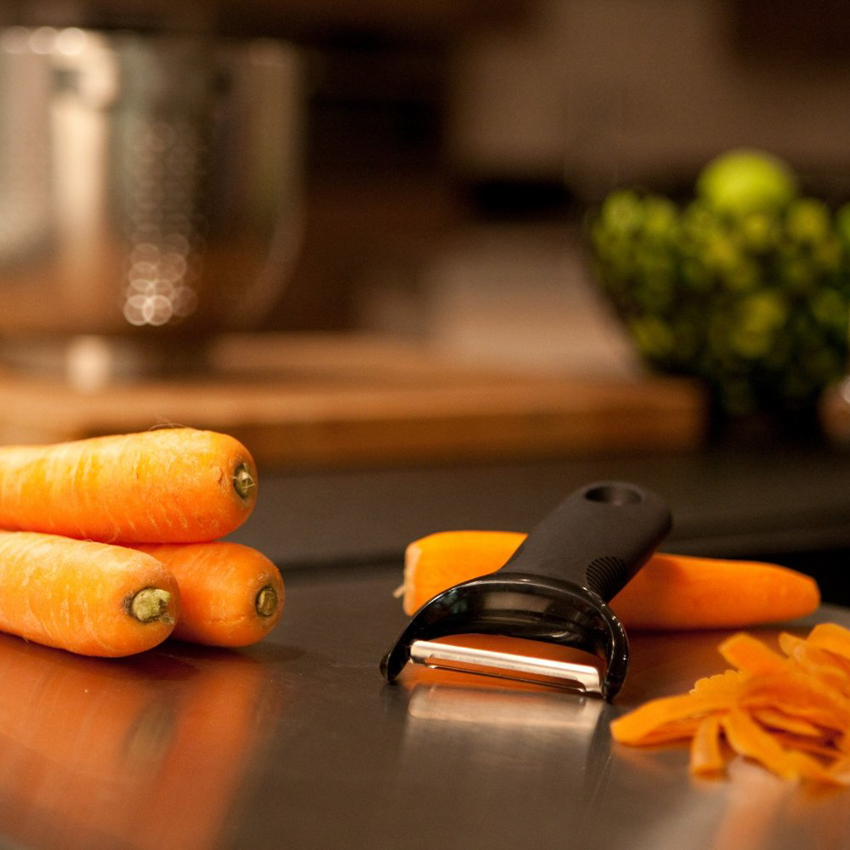 It's no surprise that a peeler is on our list. It makes peeling vegetables almost effortless. My favorite is a razor peeler, also called speed peeler. This device is extremely sharp, comfortable, and minimizes your waste. Aptly named, it's like a shaving razor and has incredible flexibility for a close shave. Unlike other peelers, a razor peeler can also be used to make thin slices like a mandoline. If you prefer a firm grip, look for one with a handle.
Grater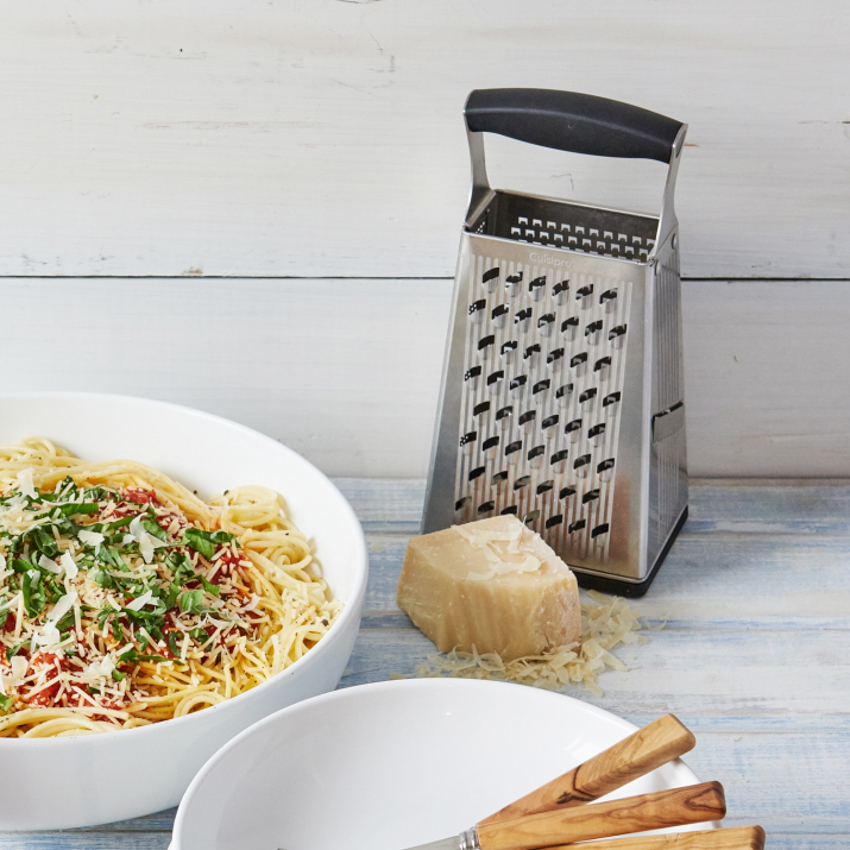 An absolute must-have in your kitchen kit is a top notch grater. It's more versatile than you might think. You can use it to shred cheese, zest citrus, grate whole spices or slice vegetables. When buying a grater, look for one with 4 sides for variety and durability.
Rolling Pin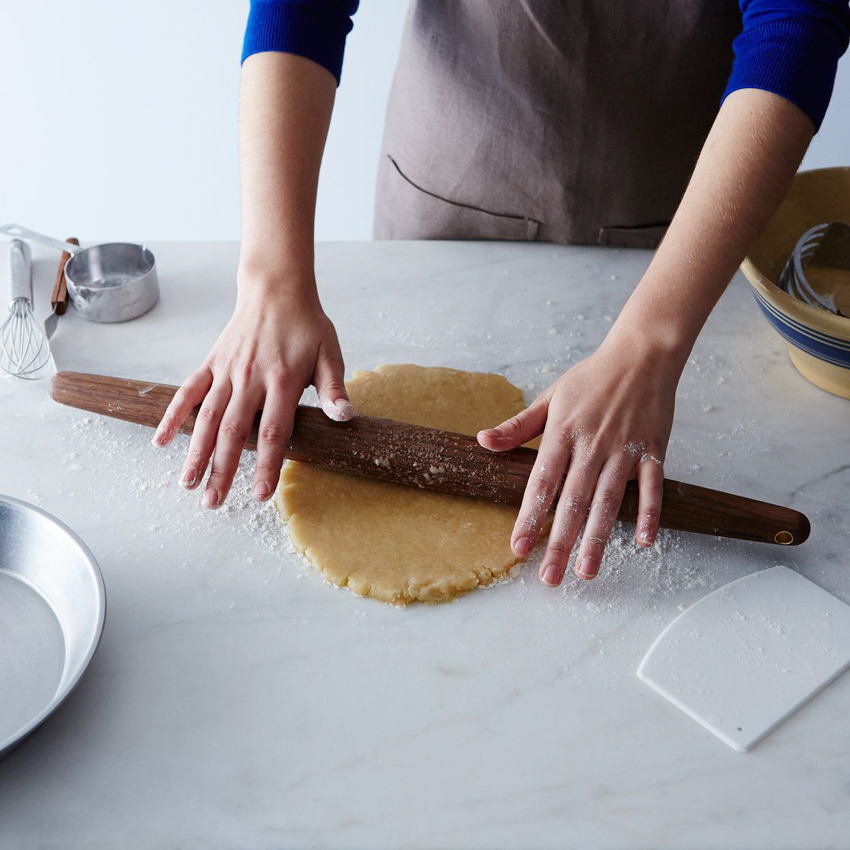 Have you ever tried to roll your dough with well, something other than a rolling pin? If so, you know the importance of a rolling pin. This essential tool is one of the most important when making homemade pies, tart, quiches or pasta. To master your dough, buy a long solid rolling pin and avoid the ones with the handles. They tend to be shorter and make grooves or tear holes in your dough.
Sieve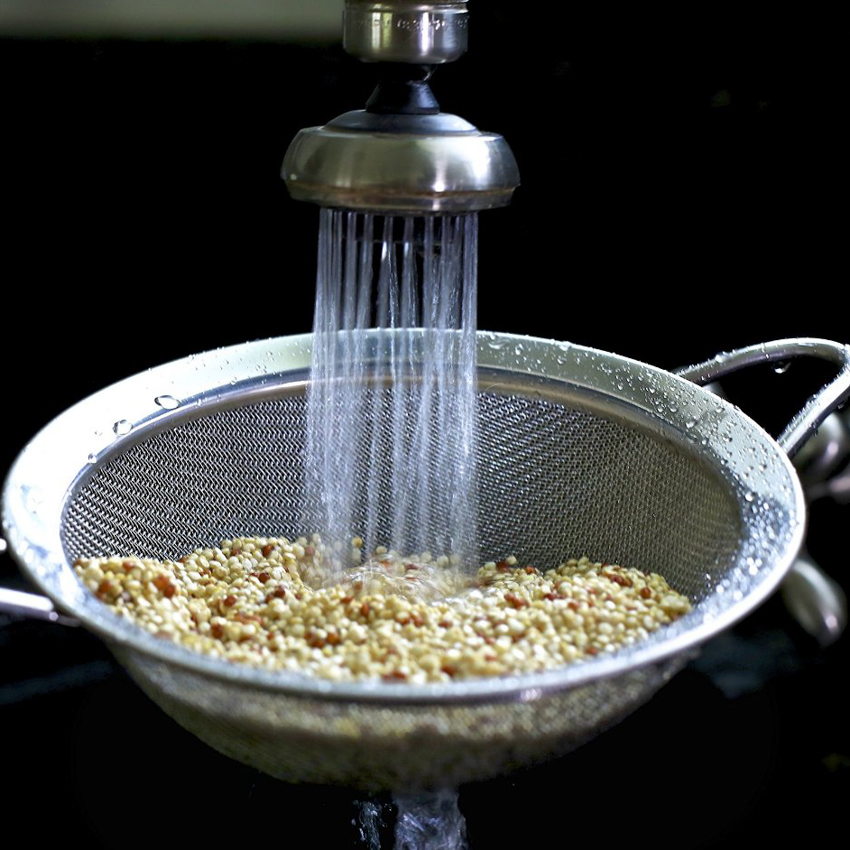 A sieve is a versatile and inexpensive tool in the kitchen that is used almost every day to strain ingredients from water like vegetables, pasta, and rice. It's the secret to smooth sauces, purees, and even pastry as it's used to sift flour and other powders. This is one tool that's too good to pass up.
Silicone Spatula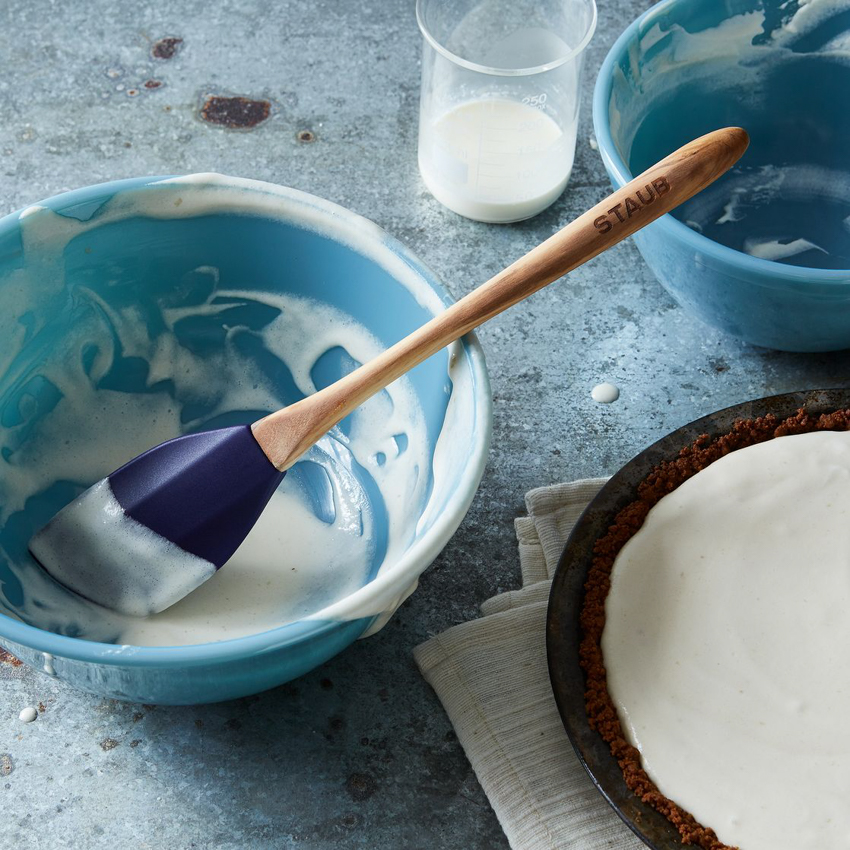 A silicone spatula is a sensational tool. Perfect for folding delicate preparations like a mousse mixture, it's also handy for scraping the bowl clean. A spoon just doesn't do as good of a job. If you love making pastries, this is one magical utensil. If you're wondering how to make an incredible omelet, the secret is to use this sleek device.
Brush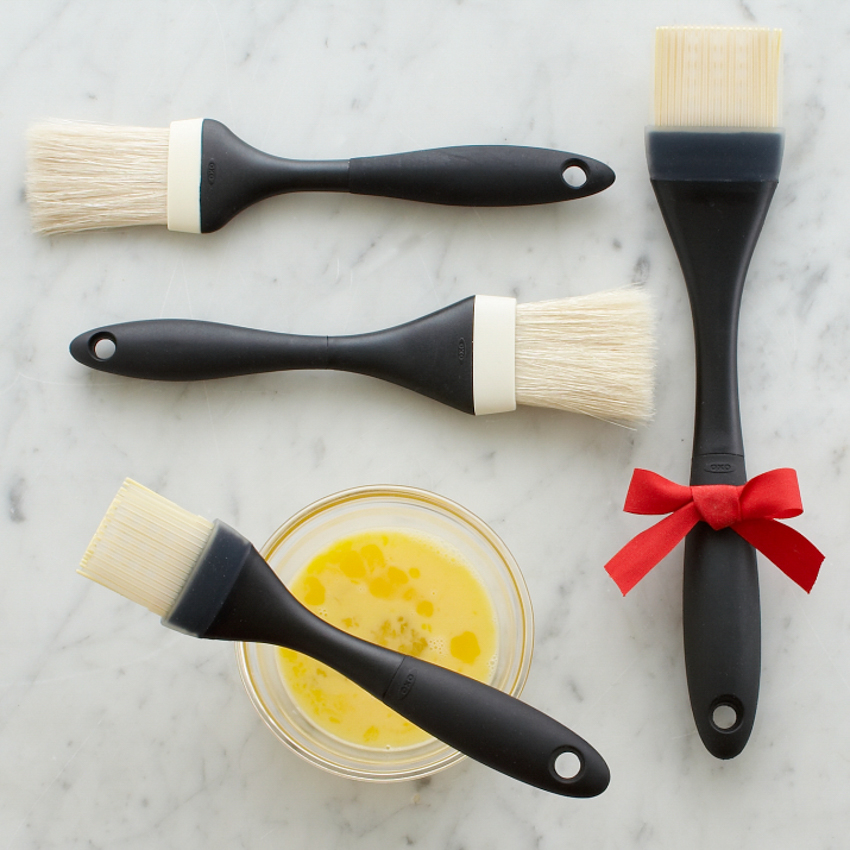 Cooking is all about the details. That's where a brush comes in handy. Instead of drowning your ingredients with a spoon, use a brush to distribute an even layer, ideal for pastries, glazing meat, plating food and greasing a tart tin. This versatile instrument is not only perfect for adding ingredients but also for removing unwanted ingredients like extra flour on dough. When buying a brush look for a natural bristle and quality, so the bristles don't come off on your food. If your glazing meats, try a silicone brush because it's easier to clean.
Whisks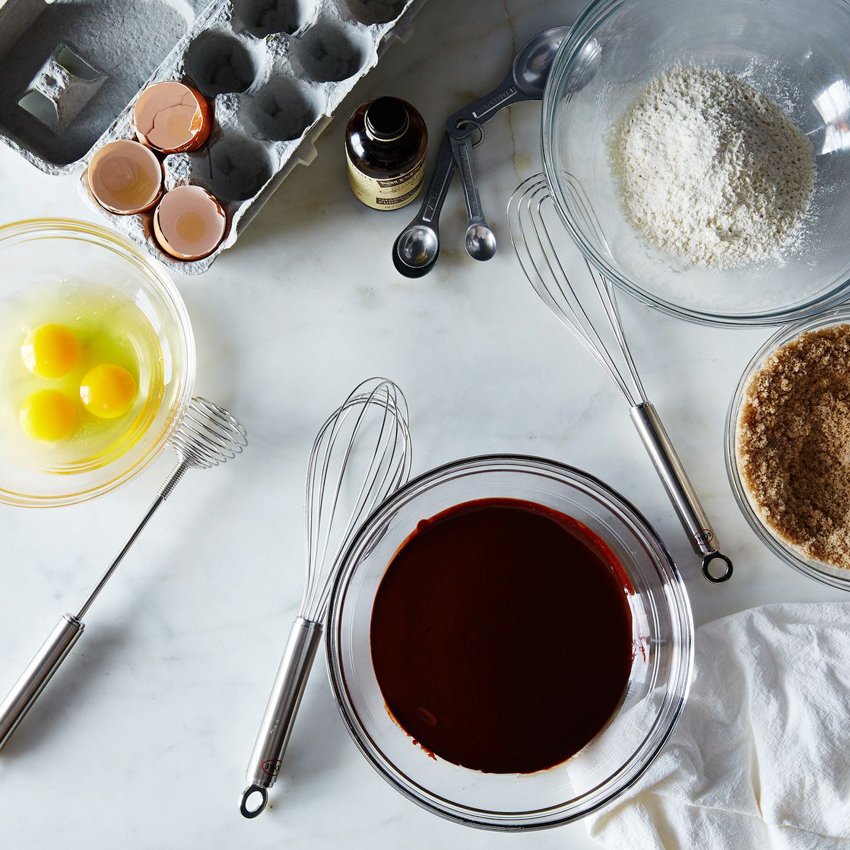 Last but certainly not least, on our list is the mighty whisk. To conquer sauces, batter, creams, meringues and more, you'll need this essential tool. A whisk is a single device that will make a difference in the consistency of your preparation. When purchasing a whisk, look for a medium classic balloon style in metal for the most versatility.