Top your homemade gnocchi with this incredible lemon-basil butter sauce for one of my favorite go-to meals.
Traditionally served as a starter in Italy, gnocchi is versatile, delicious and hearty enough to be a main dish. It is a perfect dumpling for this easy sauce with fresh basil, vibrant lemons, and creamy butter. With a meal this delicious, it's no wonder everyone is enamored with gnocchi!
 3 SERVINGS      30 MINS      EASY   SAUVIGNON BLANC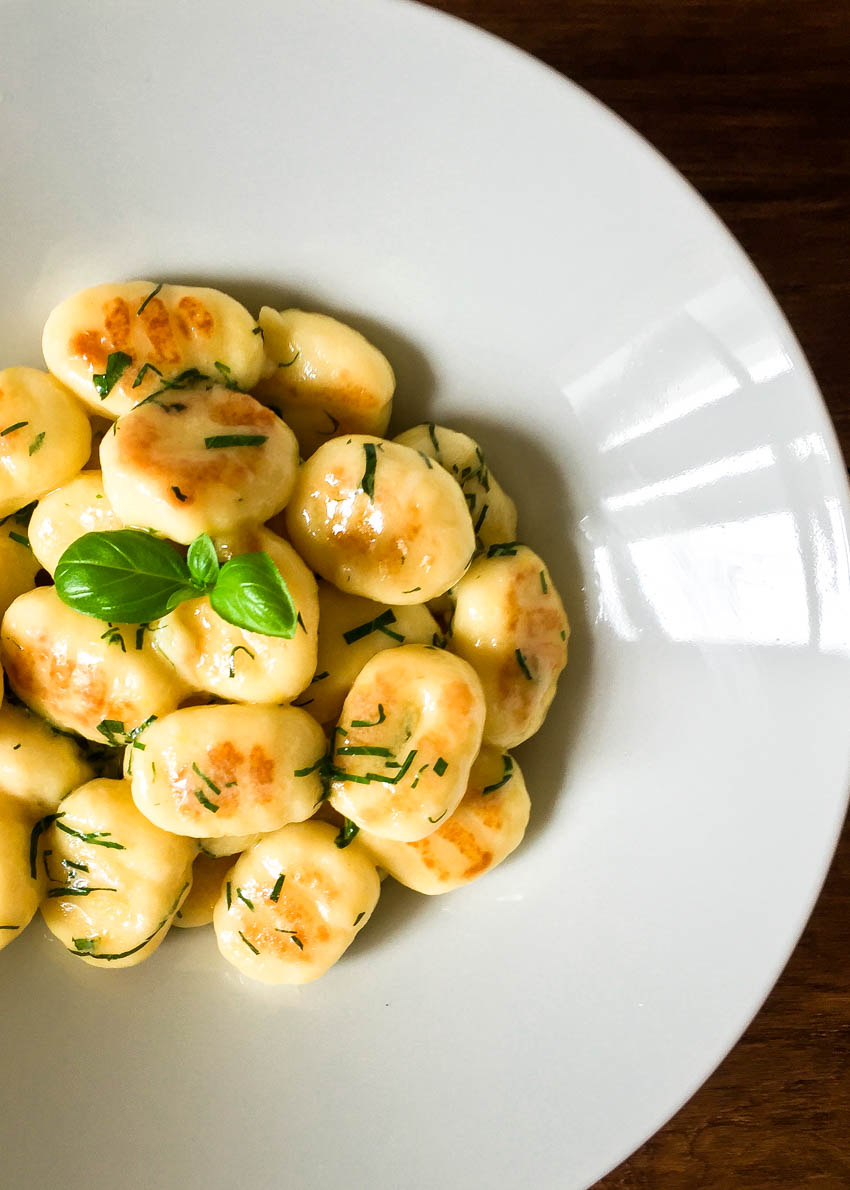 Homemade Gnocchi
1 batch gnocchi (click for the recipe)
Lemon-Basil Butter Sauce
30 g butter
1/2 lemon
2 stalks basil
50 ml water
1 pinch salt (to taste)
METHOD
Start by making the homemade gnocchi.
Chop the basil and set aside.
Heat a nonstick pan with olive oil on medium heat. Add the gnocchi to the pan and pan fry until golden.
Add the water, butter and a pinch of salt to the pan and cook about 1 minute until a thick butter sauce. Remove from the heat.
Add the chopped basil and squeeze the lemon onto the pan and move in a circular way the pan with your hand to gently mix the ingredients together. Served immediately. Bon appétit!