You'll never make chocolate mousse the same way again, thanks to this recipe!
A traditional French dessert, chocolate mousse has become famous the world over as a simple decadent ending to the perfect meal. As one of my favorite desserts growing up, when I started culinary school I knew that I had to perfect this recipe. The secret to the best French chocolate mousse is to combine whipped cream with a light egg preparation and dark chocolate. This is the source of the light airy yet incredibly smooth texture. Made in under 20 minutes with only 4 ingredients, you are sure to receive rave reviews with this decadent creamy chocolate mousse.
 4 SERVINGS      20 MINS      EASY    BANYULS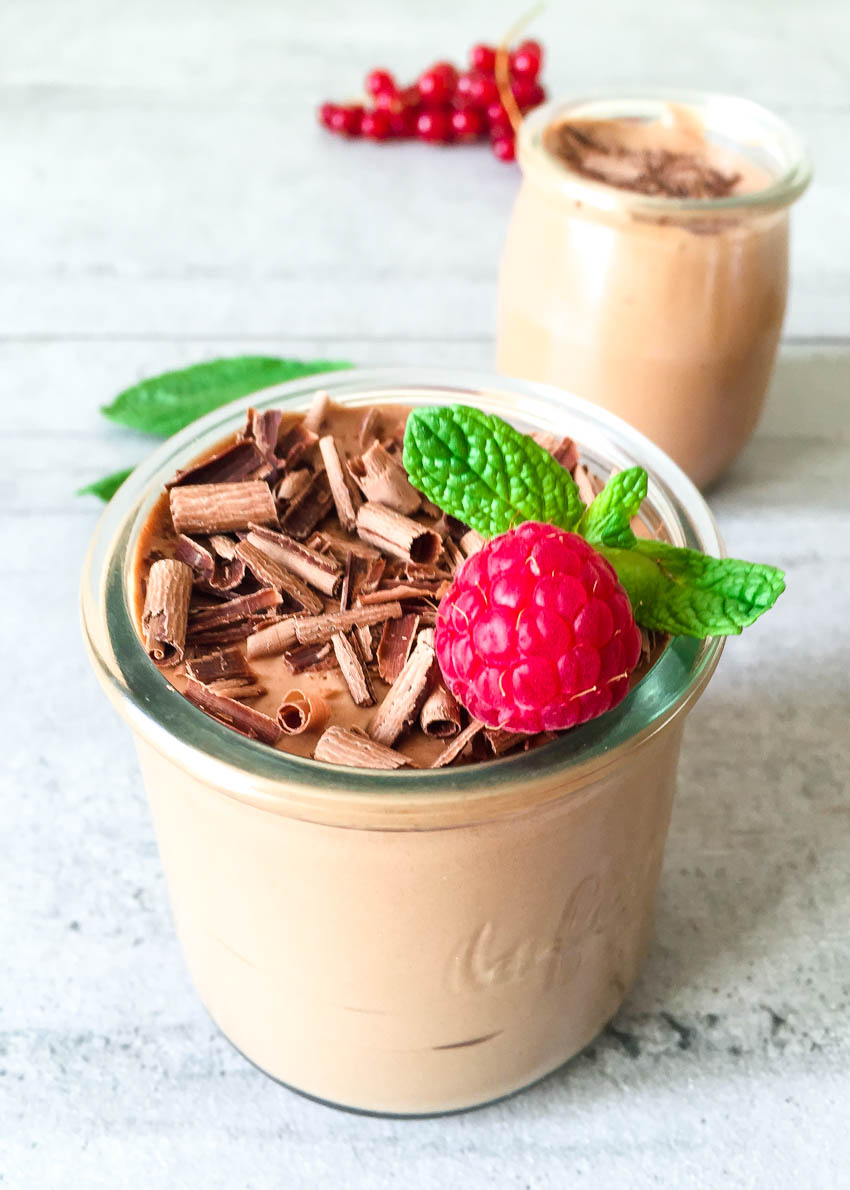 Ingredients
190 g dark chocolate
3 large eggs
60 g granulated sugar
280 g heavy cream
Method
Bring a few inches of water in a saucepan to a simmer.
Place the dark chocolate in a glass or metal bowl on top of the saucepan making sure that it does not touch the water. Gently melt the chocolate. If you prefer, use a double boiler.
In a sturdy mixing bowl, whisk the heavy cream at medium speed until you have stiff peaks. Reserve in the refrigerator.
In another bowl, add the whole eggs and the sugar. Whisk together at medium speed until you have a white mixture and soft peaks.
Add the melted chocolate to the egg mixture and whisk well until you have a smooth consistency for the chocolate mixture.
Fold 2 times the whipped cream with the chocolate mixture for chocolate mousse.
Place the chocolate mousse into ramekins or cups and reserve in the refrigerator overnight or for 12 hours minimum. Bon appétit!
NOTES
*+12 hours to set
I recommend that you make the mousse the day before so it sets overnight.
Garnish with chocolate shaves, berries, as desired.
You can keep in the refrigerator for up to 3 days.